Hendricks County facility to include three phases costing an estimated $15 million
BROWNSBURG, IN (June 16, 2014) –The first phase of a multi-million dollar facility that will bring thousands of visitors to Hendricks County is completed and a July 12 grand opening has been set.
The first phase of the Hoosier Athletic Center includes four lighted softball diamonds and a two-story clubhouse and concession stand along U.S. 136 on the eastern edge of Hendricks County across from Lucas Oil Raceway. Adult men's, women's and co-ed slowpitch softball leagues and tournaments begin this month with some youth and adult fastpitch softball tournaments mixed in this year.
But that is just the beginning, as owner Harrison Epperly and the park's general manager, Merri Taylor, have even bigger plans for the park including two more phases over the next 5-10 years that would bring indoor facilities and more outdoor fields onto the nearly 100 acres of land at 10508 E. U.S. 136 between Brownsburg and Clermont.
Epperly estimates a $10 million-$15 million total investment when all three phases are complete. A Jackson Research and Consulting study completed for Epperly in May 2011 estimates an annual gross revenue once all three phases are operational ranging from $853,600 to more than $1.2 million.
"We eventually are hoping to host college softball tournaments and even go after national tournaments when we expand to more fields," said Taylor, who has more than 25 years of experience running sports facilities including a 10-year stint with Indy Parks.
Phase 2, which could begin as early as next spring and be completed sometime in 2016, will include a 250,000-square-foot indoor facility for basketball, softball, soccer and volleyball as well as housing a workout facility, Epperly said. The facility also will include 300 parking spaces initially with room to grow to more than 450 spots upon completion of all three phases.
"The opening of this first-class facility is just a part of what is happening with sports tourism here in Hendricks County," said Jaime Bohler Smith, executive director of Visit Hendricks County. "We've all recognized at the county and town level the economic impact sporting events can have in the area – from large spectator events at Lucas Oil Raceway to tournaments that will be hosted at not only this new facility but places like the Al & Jan Barker Sports Complex and Capitol Sports Center – and it's time to capitalize on the great services and venues we have to offer."
Taylor already has a number of tournaments lined up this year at Hoosier Sports Center including an ASA-sanctioned Fastpitch Softball event June 20-22, a couple of Men's state tournaments in July and August and a Hall of Fame Youth National Qualifier in September.
She said future plans may include looking at opportunities to host youth baseball and softball events.
Adult summer softball leagues at the park are set to begin June 22 with an official grand opening July 12 that will be open to the public and include activities and refreshments.
"I am just so excited that we've reached this point," Epperly said. "I've had a lot of sleepless nights working to make this a reality."
For more information about the facility including league and tournament availability, search for "Hoosier Athletic Center" on Facebook or call (317) 291-3300.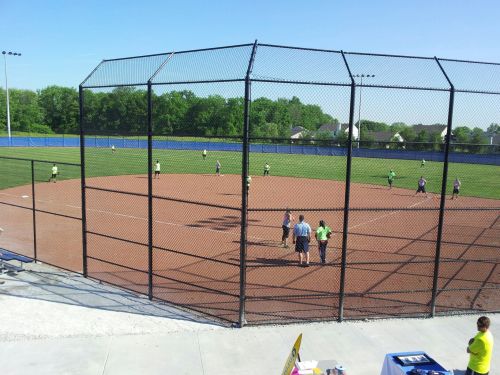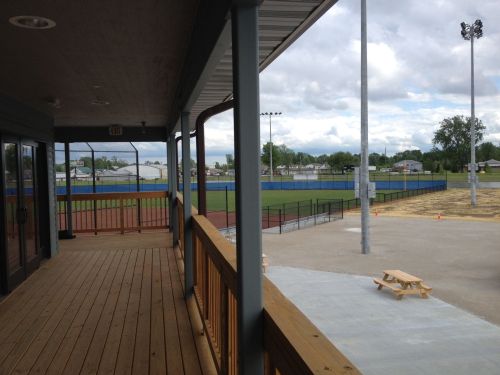 The Hendricks County Tourism Commission d/b/a Visit Hendricks County attracts visitors to the county by promoting and developing tourism, which stimulates economic growth and enhances quality of life. Find us on Facebook atFacebook.com/VisitHendricksCounty and become a fan for updates and reminders, contest info and much more. You can also follow us on Twitter @HendricksCounty or get updates by following or subscribing to our tourism blog atTourHendricksCounty.com/blog. For more information, visit our website at TourHendricksCounty.com or call (317) 718-8750.