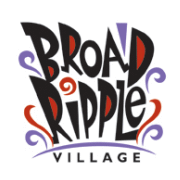 If you're looking for something to do this weekend and have that urge to do some shopping at the same time, you should head on out to Broad Ripple. This Sunday, August 2nd, from 9am-3pm various stores and businesses in Broad Ripple are hosting their annual Broad Ripple Merchants Sidewalk Sale. The event has been happening for five years and with any shopping related event, get there early for the best deals.
Participating merchants are:
Addendum
Artifacts
Big Hat Books
The Blue Door
Ceramic Dreams Studio & Gifts
The Bungalow
Chelsea's
Frame Designs
Honeysuckle Home
Frankey's
Marigold Clothing
Periwinkle
The Village Experience
Each merchant will be set up in front of their place of business. A few that are not in the central location will set up in The Bungalow's parking lot right by the Monon Trail.
With partly cloudy weather forecast and temperatures in the 60-80 range, it should be a beautiful day to enjoy Broad Ripple and these merchants.