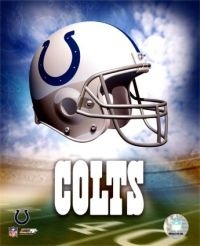 The Indianapolis Colts 2009 Season is on the schedule and ready to be enjoyed.
Home Games in BOLD
I think it's a little surprising that we don't play Pittsburgh at all. That's too bad. It's also too bad that all but one of our primetime games are away games. Although Forrest Lucas says the 2009 schedule is great, I'm sure he'd like to see our beautiful new stadium with his name on it on the major networks at night. Some great sky shots with the roof open would be nice wouldn't they?
With all the issues on the CIB being able to pay to run our large showcase arenas this year, getting them in the limelight would be a big help. It's also always nice to get more exposure for the city on national television.
Now there's only one important question left. Who's got season tickets and are going to invite me to join them for a home game?