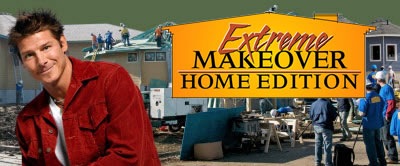 One of the posts that continues to get ongoing traffic on the I Choose Indy site is the one about Extreme Home Makeover coming to Indy.
There's now confirmation of a little bit more of the details and they sound good. The IBJ.com has announced that Estridge has been chosen as the builder behind the project. The deserving family will be notified on March 27th.
ABC's Extreme Makeover: Home Edition will be filming the Indianapolis build as their special 2-hour season finale episode.
Estridge has already setup a special section on their website for more information. They're taking further advantage of the social media scene by allowing you to follow their build on twitter and Facebook as well.